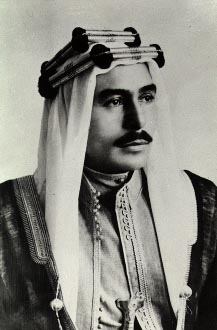 His Majesty King Talal bin Abdullah, circa 1951.
© Royal Hashemite Court Archives
Following the martyrdom of King Abdullah, the Jordanian throne passed to Crown Prince Talal, the late king's eldest son. King Talal assumed the monarchy on September 6, 1951. Due to health reasons, however, King Talal abdicated the throne less than a year later, on August 11, 1952, in favor of his eldest son Prince Hussein, who had been made heir apparent on September 9, 1951. During his tenure, King Talal initiated the development of a new, liberalized constitution. This document made the government collectively, and the ministers individually, responsible before parliament. It was formally ratified on January 1, 1952.